Your location: Home > No Wood Unturned Information > Biography
---
Who am I - Biography
Website Objectives
Obviously, the main goal in creating this website is to sell my furniture products. In addition, though, I am interested in studying, discussing, understanding and sharing information about traditional furniture - and especially Windsor Chairs. If visitors to this site find it to contain helpful information and if they consider bookmarking and returning to this site in the future then the site will be a success. If those things happen, I am hopeful that the furniture selling objectives will eventually take care of themselves.

The style I have tried to employ in this site is a style similar to me. My characterization of it would be straight-forward, with excellent quality but not overly fancy, not taking itself too seriously, with a bit of understated humor and an occasional surprise, and most important (hopefully) interesting and informative. These characteristics are also reflected in my furniture pieces. They are made to be the highest quality - to last for generations. But at the same there is no attempt to make them exactly uniform, sterile, and without character. The goal is for them to appear hand-made, but hand-made with considerable skill and thoughtfulness.

Your comments and suggestions are always welcome.


About Me
| | |
| --- | --- |
| | In my "first" life I was an Industrial Engineer, graduated from Penn State. My career included stints as an engineering manager in manufacturing, both in the computer and medical industries. More recently I was reincarnated as a project manager in large scale IT (information technology) implementations. During the second half of the 90s, most of my time away from home on business, and, like many folks, I found myself reevaluating many of my lifestyle choices in the wake of the September 11 crimes. This reevaluation was further encouraged by the bankruptcy and dissolution of the small company that employed me. |
My personal September 11 story doesn't compare to those of many who live and work in New York City, but I was watching on TV as the buildings in an around the Financial Center Complex collapsed. I had several business meetings in the Marriott there during 2001. Normally the idea of the destruction of a huge hotel would be world-wide news. But somehow in an odd way, the fact that the destruction of that hotel was barely noticed or mentioned served to add scale for me personally to a situation where the magnitude of the injustice is hard to grasp. I don't if anyone was killed in that hotel. Somehow that is a very sobering thought.

Anyhow, long before Nissan (or was it Toyota?) stepped in with their ad campaign, I tried to live and believe that "Life's a journey, enjoy the ride". During my reflections described above, it became apparent that some youthful ideals had taken a back-seat to reality. As a hobby, I have always enjoyed and been skilled at woodworking and furniture making, but the final piece of the puzzle fell into place when I began to incorporate and emphasize wood turning in my work and also when I studied about Windsor chair construction, and especially when I studied with noted chair maker Curtis Buchanan.

With an engineering, process-based background, virtually all of my woodworking was machine-based, totally jig and fixture supported, and just plain overly constrained. When my existing skills were supplemented by a knowledge of several new hand tools, by an appreciation of composition and form, and by an understanding that you can trust in your eyes and abilities and actually be creative, a whole new opportunity presented itself. In this new world, there is more room for artistic expression. Hopefully, others will enjoy my art as well.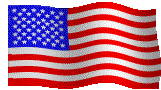 September 11
Never Forget
---